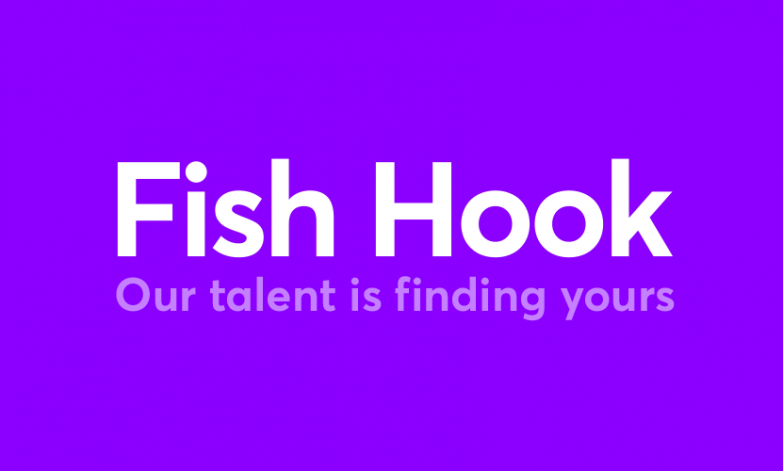 Guest Blog by Simon Rudland, Head of Retail Operations, Waitrose
The Interview
I don't think there is any other aspect of working life which means so much to people as being successful in an interview situation.  In my time interviewing candidates for a number of different levels of management, I've been privileged to see prepared, confident and articulate people excel beyond expectations; but I've also sadly witnessed the effects of crippling nerves, unbelievable facades and nonsensical drivel that would make even the most hardened professional outwardly cringe.
I've often heard it said that the interview process is not 'fair' – in that it assesses one's ability to have refined interview techniques, to be adept at demonstrating the formula that makes for a good candidate, rather than examining one's real ability to do the job well – and there may be a touch of truth in that.  But I honestly believe that a good interviewer will see through all of the learnt behaviours.  They will be looking for small yet clear signs of the skills and styles that match their requirements, and it may indeed be that the most flippant remark or unconscious action is the one they find most compelling.
Below is a small list I've compiled of my personal 'likes' and 'dislikes' of interviewees. These might not necessarily match the rules contained within the interview text books – they are simply my own views – but I do think that there is logic to them that might be worth considering:
Yes please!
1. Openness – To some degree, everyone puts on a bit of an act for an interview.  Whether that be an act of formality, of overt politeness, of confidence, or of pretending to be someone totally different.  Interviewers therefore spend a lot of mental energy breaking down the barriers that come with the act and surmising what the candidate is actually like. How would they fit into the existing team? What is their true skill level? How would they cope under the relentless pressure of the job? etc. The easier you make that mental job for the interviewer, the more endeared they will be to you.  It's such a lovely feeling to be able to sit back, relax and listen to a candidate, knowing full well that what I am seeing is the real person, rather than a projection of who they would like to be.
2. Research – A candidate that has spent time researching the company, the job role and the data, and is able to articulate a personal viewpoint on these things receives a big tick in the box.  I often like it when someone is able to slip in a fact or figure they have researched, even when not directly asked about it (without deviating too much from the question of course), as it shows a level of mental agility as well as commitment.
3. Someone who can articulate relevant transferable skills – In many instances, it is understandable that a candidate may not have specific evidence of doing the job for which they are interviewing. That is fine – it's what training is for. The best candidates are able to discuss achievements they have had in previous roles and link the skills they showed then to what is required in the new role.  I know it sounds simple, but I am often surprised at how many people fall into the traps of either (i) talking to death about their wonderful previous successes, without mentioning any relevance to the new role; or (ii) trying to think of examples of what they have done which exactly match the new role, but falling short when it becomes apparent that the experience they claim to have does not truly exist.
No thanks!
1. Candidates who spend the whole interview telling me why this job is good for them and not why they would be good for the job – this is quickly becoming my biggest pet hate. New graduates are probably the worst for this, especially when it is mixed in with a bit of misplaced arrogance (such as when someone tries to tell me that they have no weaknesses).  Now, it is OK to be ambitious, it is OK to discuss your long-term aspirations within the interview, and it's OK to acknowledge the benefits of having this company/job on your CV in the future. However, this needs to be balanced with a level of professional integrity, wherein the interviewer must be in no doubt that you will be an asset to the organisation, that you will be fully committed to achieving high results within the new role, and that you will stay for an acceptable length of time.  Mentioning how 'convenient' the role is for you, or using the terms 'stepping stone' or 'stop gap' are a big turn off.
2. Blaggers – This goes back to the point of 'openness' that I mentioned earlier. Sometimes an interviewer may want to see how someone reacts under a bit of pressure, and asking a tough question that is outside the comfort zone of a candidate is one way of doing this.  In response to this, I would much rather have a concise reply, where some effort is made to engage with the question, but where the candidate acknowledges a lack of knowledge or experience, than have someone try to blag their way through and feign competence, when it is clear they have no idea what they are talking about.  Ultimately, if I am interviewing someone for a role I will be managing, either directly or indirectly, I want to be confident that if I ask someone a straightforward question within a working environment, that I will be met with a straight, open and honest response, not a load of nonsense.
3. Talking pay too soon – I understand that there may be different opinions on this, but here's mine: Do not bring up the subject of pay in an interview! Save the haggling for when they call you up with an offer.  Now I know that some interviewers may ask about salary expectations as part of the interview (I personally never do), and of course it's OK to respond as appropriate in that instance; but it's not a topic that I believe an interviewee should be instigating.  All too often, at the end of an interview, when I ask "Are there any questions you'd like to ask me" the subject of salary/benefits is the first one to be fired back.  It's a real shame, as this is an opportunity to ask pertinent questions relating to corporate strategy, expectations of the role, the culture of the organisation etc.  There have been times at the end of a good interview when I've felt that the conversation has turned sour by the assertiveness that a candidate has displayed towards the topic of salary.  You want an interview to end on a high note, not a tussle of horns, so use the opportunity to discuss a subject that will be mutually engaging.